More about us
Our Company has at its disposal highly skilled technical staff with required faculties and long-standing- experience in construction. Owing to good organization, qualified personnel and proven subcontractors we are able to execute every project comprehensively and punctually.
Our Company cooperates with trustworthy and reliable suppliers of building materials, which enables us to offer satisfactory prices. Within the scope of insurance our partners are Allianz and Interish while in the scope of finances we cooperate with Alior Bank, Bre Bank and PeKao S.A.
The group of companies M&J BUD specialises in the following aspects of construction works:
General contracting services,
Reinforced concrete works conducted both, in Poland and in Germany,
Finishing and renovation works.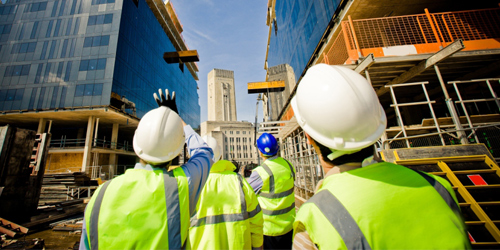 M&J BUD Vision
---
Europe Player in the sector of building shell construction.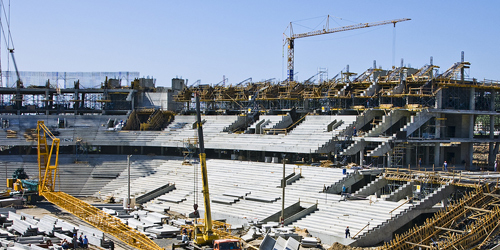 M&J BUD Mission
---
Together with our Clients, we would like to achieve success. We offer measurable benefits, owing to our organisational, technical and technological competence.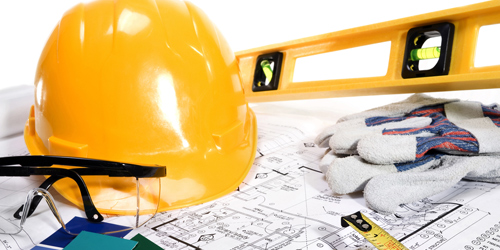 M&J BUD Organisation
---
The group of companies M&J BUD created its own Organizational System in which each of the employees has the specified authority, reference and responsibility.
Learn more
The group of companies M&J BUD was established in the autumn of 2005. Since then, construction works had been conducted within the area of both, Poland and Germany. Despite the short period of activity, the Company has gained recognition and respect of such well-known and esteemed Investors as: Echo Investment, DOM DEVELOPMENT S.A., SKANSKA S.A., Hochtief Polska, DOMBUD S.A., AB ANNA-BUD Sp. z o.o., WAN S.A., Swietelsky Sp. z o.o., KGI Sp. z o.o., Dorbud S.A., Polbud S.A., HENPOL S.A. oraz MYONI Group.
Our Company has received favourable references from all our investors. The sale volume of executed construction works constitutes the best proof of our development.
We guarantee successful investment!
See our offer.
SEND INQUIRY